SLIS Graduate Programs for AY 2022-23
The UP SLIS is pleased to announce that the filing of application for the Master of Library and Information Science (MLIS), Master of Science in Library and Information Science (MSLIS), and Master in Archives and Records Management (MARM) for A.Y. 2022-23 will be on April 18 until June 20, 2022 through the UP SLIS official website.
Apply Now!
Publications
---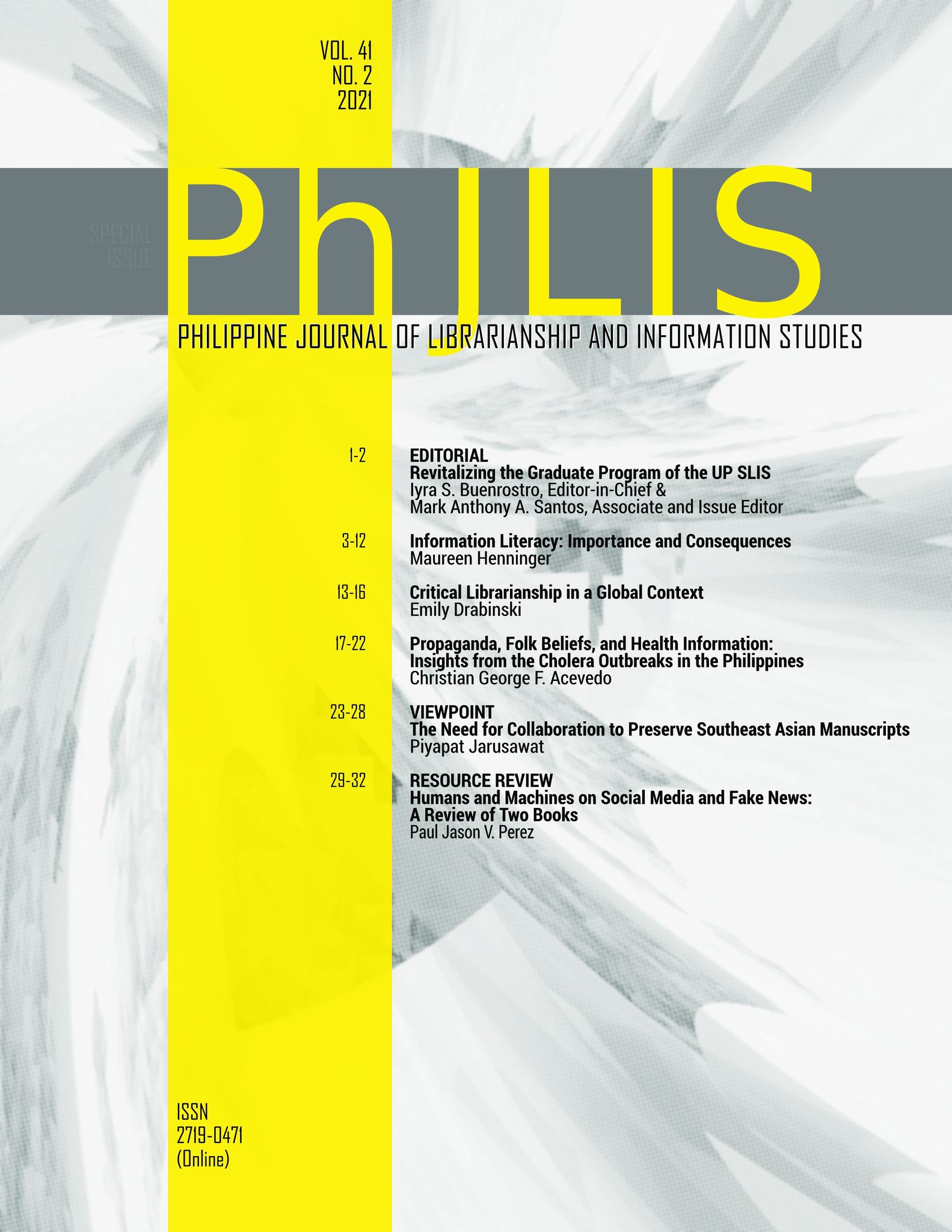 Philippine Journal of Librarianship and Information Studies
PhJLIS Vol 41 No. 2 2021

Vol 41, Issue 2 of PhJLIS contains articles on information literacy, critical librarianship, and health (mis)information; and on Southeast Asian manuscripts preservation, among others.
Limited Time Offer:
SLIS Coffeetable Book
After almost a decade of research, gathering of photos from the archives and our alumni, looking and inviting sponsors for this book project, and numerous layout revisions, the first SLIS Coffee Table Book in more than 50 years of the School's existence is finally out!
Order now at bit.ly/SLISCTB
Limited copies available. Orders will be processed on a first come-first served basis until stock runs out.